Nitrogen and other texts.
MARC GANZGLASS
show extended through January
–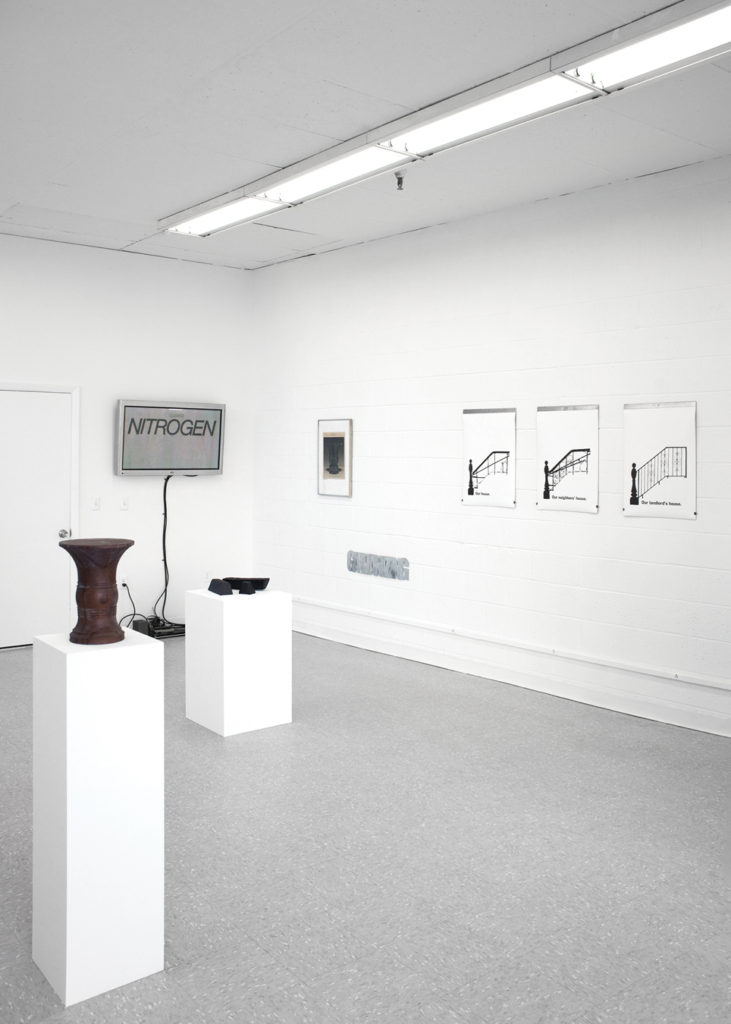 Our house, our neighbor's house, our landlord's house
The railings outside each of our apartment buildings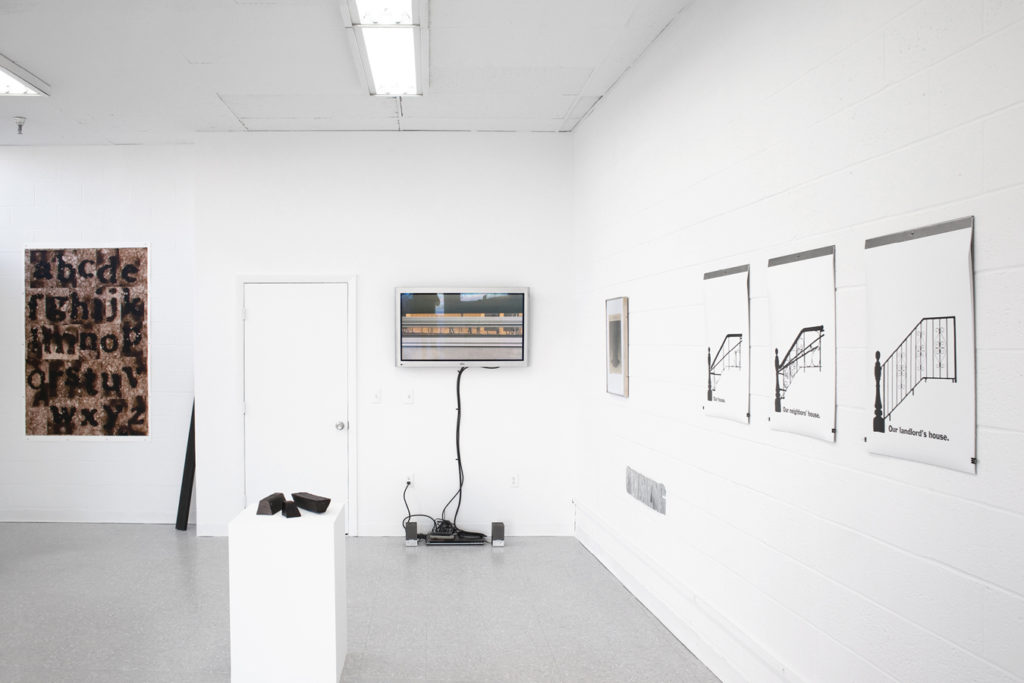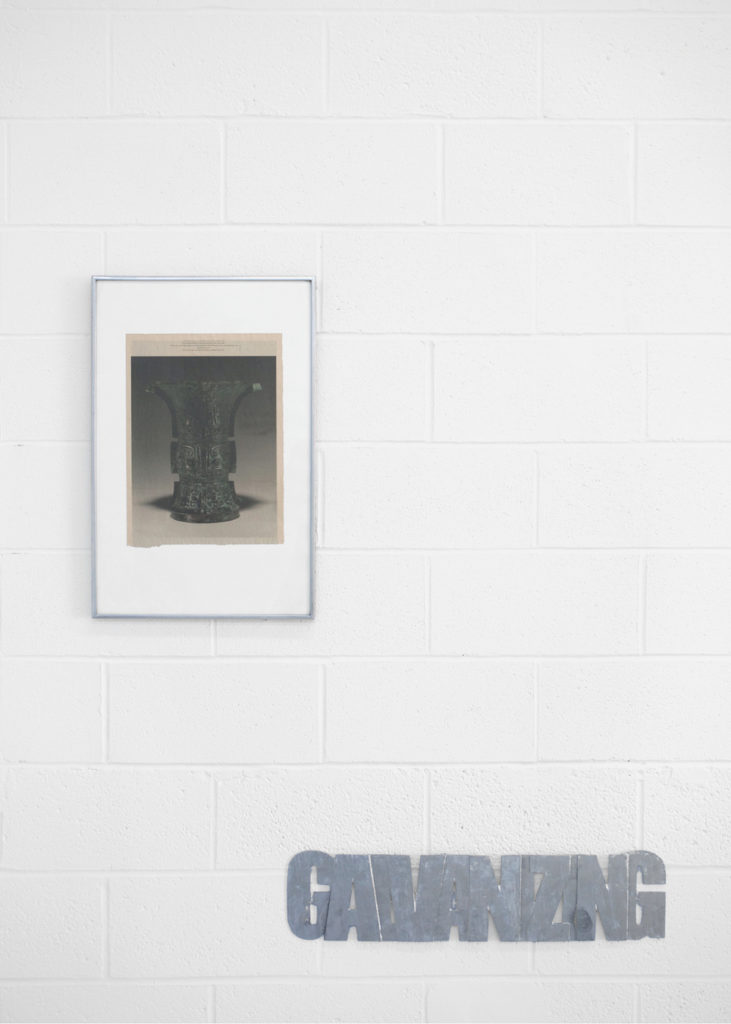 Zun
A Chinese ritual vessel from the 13th century BCE advertised in the NY Observer
Galvanizing
Zinc plating, the word galvanizing
Nitrogen
Video shot at Stanford University. The oscilloscope and hologram footage are from the basement of the physics building. Audio by James Jarzyniecki.
Alphabet
Photomicrograph from oxford english dictionary
Kennedy
Coin shrinking, or coin 'crushing', uses a million volts to overload a circuit, causing the current to discharge along the curcumference of the coin and displace the metal inside. Crushed kennedy half-dollar.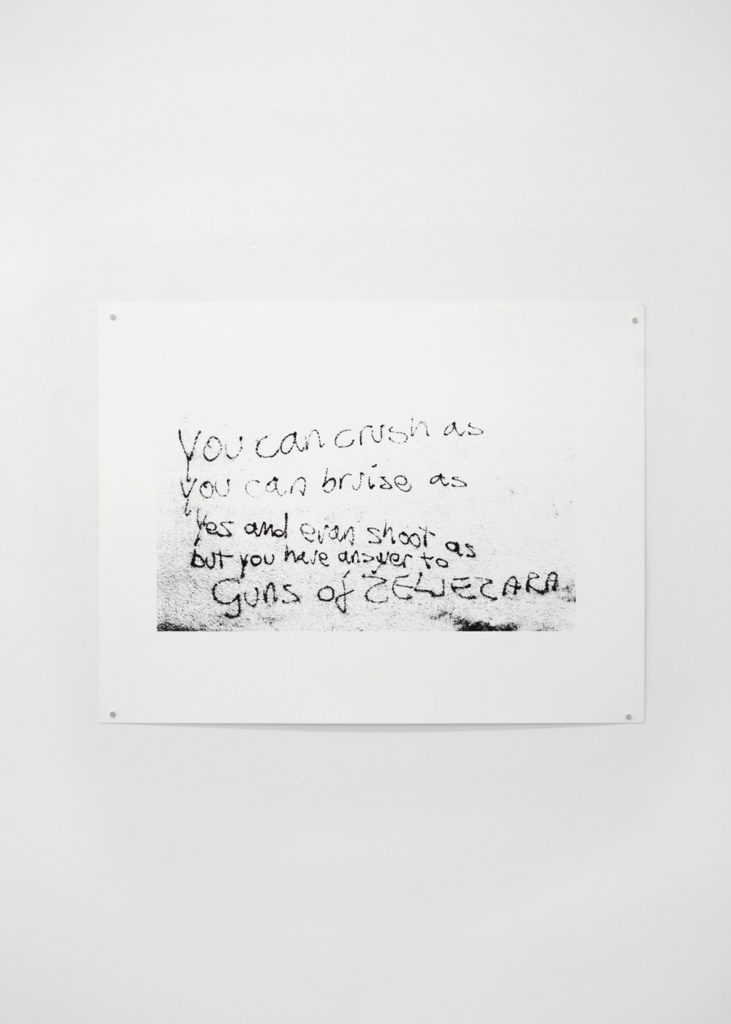 Guns of Zeljezara
Graffiti found during a field trip to a defunct steel factory in Croatia. It's the Clash lyrics to The Guns of Brixton except with the name of the factory town, Zeljezara.
Galvanzing
Zinc plating, a fireplace
Small Cents
A penny that jumped its rank: the 1955 double die error.
Wiper
A blanket used in offset printing the US one dollar bill.
Linotype / Reamur
A conversation about temperature scale transcribed on a Linotype machine.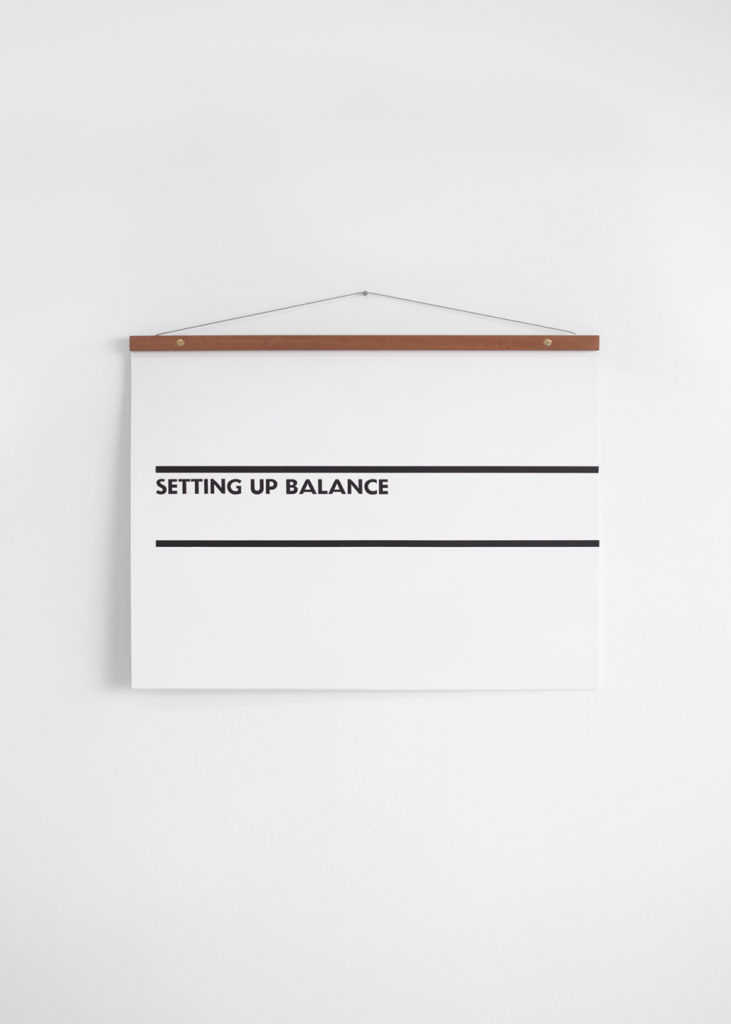 Setting Up Balance
Instructions found in the drawer of an old scale behind a vocational high school.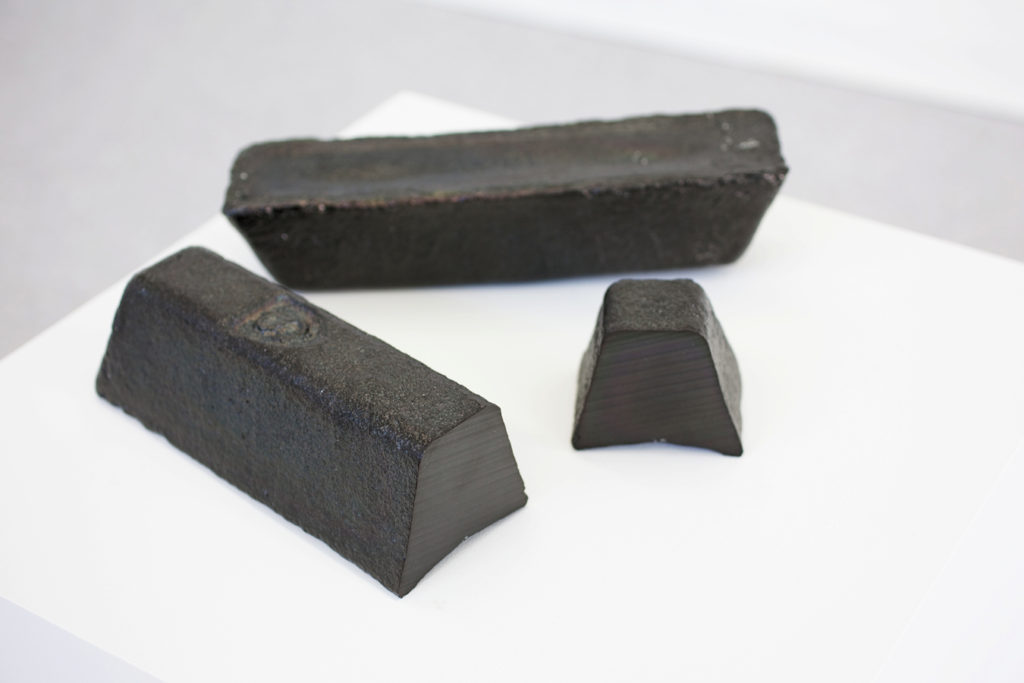 Black Ingots
Brass Ingots plated black.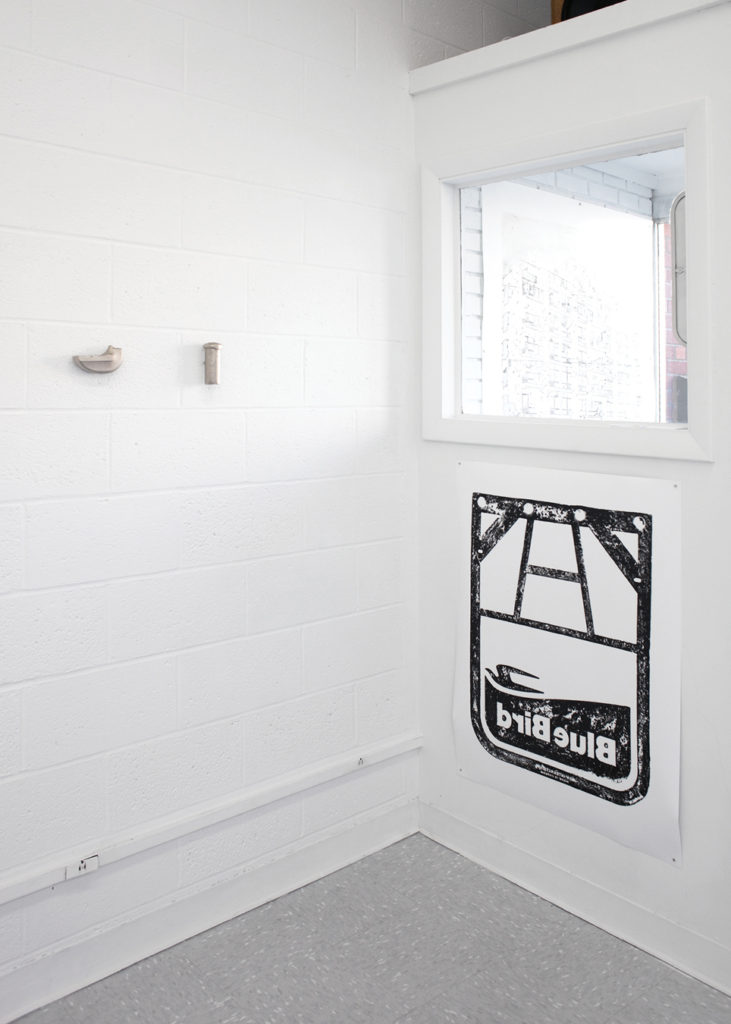 Broken Jaw
The top half of a pipe-wrench was broken clean off.
Shear Pin
Shear pins are designed to fail before the machine breaks and I found this one next to the train tracks in New Jersey.
Bluebird
A print pulled off a school bus mudflap
Building #3 (Plate and Print)
A rendering for a new condo being put up in our neighborhood etched onto a brass plate, which was used to make the print.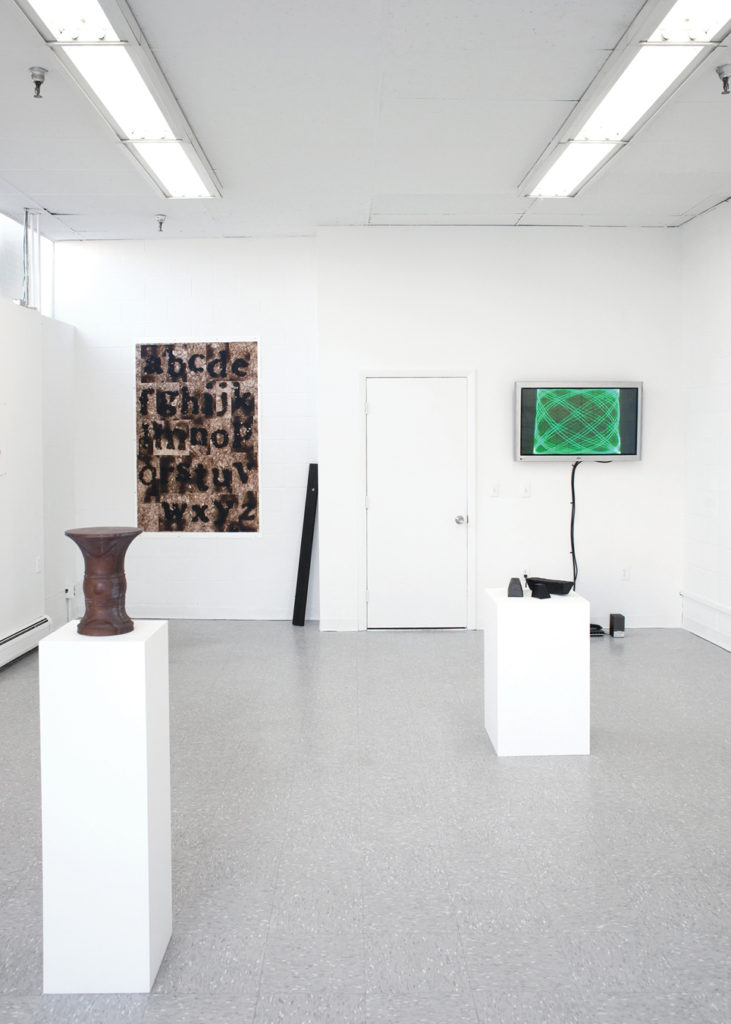 Zun
Galvanizing
Zinc Plating, a pack of rabbits